To Build a Fire
"An audio-visual expression of frustration by TED Senior Fellow Will Potter and the band Old Lines, in association with Hate5Six.com"
I'm proud to announce the release of this new video based on the split EP Old Lines and I created.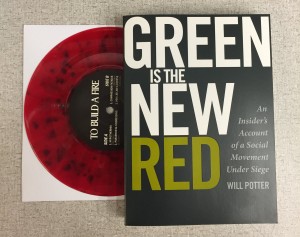 Order Your Copy
There are two editions of the record. One is black vinyl, and the other is a limited edition red vinyl with green splatter paint. The covers are screen-printed by hand.
You can also get the digital download, t-shirts, and a special book package with a signed copy of Green Is The New Red here.